This is the Judo blog of Lance Wicks. In this blog I cover mainly Judo and related topics. My Personal blog is over at
LanceWicks.com
where I cover more geeky topics. Please do leave comments on what you read or use the
Contact Me form
to send me an email with your thoughts and ideas.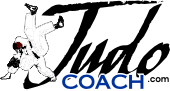 JudoCoach.com Blog by Lance Wicks
---
---
January 31, 2005
Coaching programmes are awful!
By LanceW
I have been chatting to people about coaching standards and it has ended up on more than one occasion with me fuming about how cr*p coaching programmes are in Judo (and elsewhere I am sure).
As many of you will know I amd both a coach in New Zealand and in the UK (BJA Senior Club Coach). And I have to state first off that the NZ system is better (or at least was when I was last there) than the UK one.
I remember attending a coaching course in Manchester run by the BJA. It was great fun! I fought Udo Quellmaltz and got Neil Adams to throw me with his Taio Toshi! I learnt stuff from Neil, Udo and some others, excellent stuff!
Then they basically re-ratified everyones coaching qualification, which was the point of the weekend.
Sounds good, but hold the phone, where was the coaching?!?!?!?!
Perhaps we were supposed to learn by osmosis or example, I don't know. But I did not come away from the event having learned anything but the latest tricks/techniques/styles of the chosen instructors.
Did I have a fuller understanding of the processes that people I might coach would go through when learning a technique? Did I now know a little more about child protection?
Had I been exposed to the latest scientific research on what stretches to do or to avoid?
Did anyone once talk about how the BJA considered you should teach Judo?
The answer to all the above is NO!
And that is my issue. National bodies need to be more involved in promoting good methods rather than good Judo techniques. Knowing how Udo did his Taio was valkuable to me as a player, but unless the perscribed sylabus in clubs is to mimic Udo then it was a waste of time!
In recent conversation I have mentioned the lack of quality child protection processes in Judo. Are all the coaches working with kids in the BJA police checked first annually?
Are they even made aware of the risks they face?
The same goes for health and safety issues. I once taught in a local council Judo club, where their official health and safety documentation prohibitted "horseplay" and "rough housing" along with many other things. Which actually meant that anyone teaching Judo there was technically infringing on the policy and as such was legally in a bad BAD place!
Although it is each instructor/coaches responsibility to personally be up to date with all these things. It is the national coaching programme that should ensure that this actually happens.
They don't, it is awful, It annoys me, enough said!
lance
* Posted on: Mon, Jan 31 2005 12:41 PM
January 28, 2005
Judo for Parents
By LanceW
Hi all,
Just a quick note to say I have created a small "Judo for Parents" page on the website. Basically it is just a host page for my soon to be completed book/eBook.
"Judo for Parents", is a guide I have been writing for parents of children who want to or have started Judo. Unlike everything else I have seen out there it is aimed at the parent and is not a "this is how to do Judo book".
The book covers the basics of:
What is Judo, its history, etc.
What to expect from a club
What to expect at a competition or grading
What do do when Johnny/Julie gets hurt
What are the principles of Judo etc.
I shall soon have either a final draft or the finished version available for electronic and hopefully paper publishing! I am happy to share some early drafts with people as long as you don't mind giving feedbakc and potrentially some quotes.
Lance
* Posted on: Fri, Jan 28 2005 3:04 PM
January 26, 2005
0900 service
By LanceW
AlloPass, micropayment for all Webmasters !
The banner above takes you to the quite clever AlloPass service.
It allows virtually anyone to setup micropayemnts via their website.
* Posted on: Wed, Jan 26 2005 12:03 PM
January 25, 2005
NZ Flag Petition!
By LanceW
Go to this site, fill in the petition, do it, NOW!
PETITION
Why are you still here? Go fill in the petition!
* Posted on: Tue, Jan 25 2005 8:45 AM
January 24, 2005
Motivation Judo published
By LanceW
My Article on motivation aimed at business, based on Judo methods has been published in The Aziz Corporation's newsletter E-Communiqué.
Here is a Link to it, should you fancy reading the final version.
E-Communiqué
* Posted on: Mon, Jan 24 2005 5:30 PM
January 22, 2005
Woodworking classes from school have paid off!
By LanceW
Well, the workworking classes my parents paid extra for when I was about 12 have paid off!
Today I built a bannister in my house, which included copious chiselling and use of a mallet. WOOT!
Ayywho, here are some piccies of my creation. (Please do not critique!)
* Posted on: Sat, Jan 22 2005 7:32 PM
January 21, 2005
Running Vs. Walking (FUN)
By LanceW
The link below takes you to a piece on the effectiveness of Running versus Walking as a form of exercise. Particularly interesting to me as I have just started trying to get back into running recently.
Enjoy!
http://www.straightdope.com/columns/050121.html
* Posted on: Fri, Jan 21 2005 11:31 AM
Short Judo promo video
By LanceW
I came across the following video file I made some time ago as part of a project I was working on. I felt then and still feel today that it shows more of what we want/need to be presenting to the media.
JUDO PROMO CLIP
It is modern, exciting a bit scifi.
I am not saying this is the absolute image we should be selling, but it is a seriously different one to the way we saw at Athens or Sydney. More in line with the Europa Cup video.
Anyway, it was just me playing about, but thought you might enjoy it!
Lance
* Posted on: Fri, Jan 21 2005 12:52 AM
January 19, 2005
Donations
By LanceW
Please consider making a small donation if you have found anything on my judocoach.com website useful, it would help keep the site online.
* Posted on: Wed, Jan 19 2005 9:38 PM
Wheres my....?
By LanceW
I was looking through my wardrobe last night and looking at my Judogi.I was suddenly thinking wheres my Blue Coke Gi?
Years ago at a trial for Blue Gi for the IJF, Coca-Cola via Elephant (the manufacturer), via the IJF provided blue suits to all the compeditors so everyone would have one, to see how blue suits worked in compedtitions.
I had one, and brought it with me to the UK, but where is it now?
So.... if anyone spots a faded blue suit with "Coca-Cola" embroidered on the sleeves do let me know.
Lance
* Posted on: Wed, Jan 19 2005 3:30 PM
January 11, 2005
DRAFT article on Motivation
By LanceW
The text below is a draft of an article I am writing on motivation, any comments/corrections would be appreciated.
====
Motivation Judo
By Sensei Lance Wicks
Intro
Judo is a Martial Art and Sport born of the ancient fighting arts of Feudal Japan, is also and arguably most importantly a "way" of doing things Judo players are recognised as highly motivated individuals, few would argue that the famous British fighters Brian Jacks and Neil Adams were not well motivated. Neil Adams was considered one of the fittest (read hardworking) athletes on the Olympic squad, whilst Brians' "Superstars" records still stand today.
Goals, Focus, Encouragement and rewards are generally regarded as the primary factors affecting motivation. We shall explore these four areas, how Judo successfully harnesses these factors and how you can do the same.
Goals
Most of us are familiar with goal setting and goal setting methodologies such as SMART, SCORE and the IGS calculation. These methods all tell us that we need big objectives, broken into smaller realistic quantifiable goals. In Judo the obvious example is the coveted "Black Belt". Reaching your black belt is done by first getting your white, yellow, orange, blue, then brown belts.
Focus
Being able to stay focussed on the smaller goals and the bigger objective is essential to motivation and performance. Judo clubs promote a culture that encourages focus. Classes start with formalises bowing and training can often consist of practising the techniques required for the next belt. The focus on the goals/belts drives the activity of repeating techniques in classes.
Encouragement
As a Judo coach, my job often consists of nothing more than shouting. I know from experience and from scientific research that encouragement improves motivation. A 2002 study found that a significant improvement on motivation and performance can be achieved in subjects running on a treadmill simply be encouraging them verbally every 20-30 seconds.
Rewards
Judo is full of rewards. We get medals at competitions, belts, certificates, team selections, etc. We get invited to attend "advanced classes" or to compete in prestigious events. Less tangible rewards are there also; throwing someone on their back is always better than being thrown yourself.
Applying these Judo methods to motivation can assist you in getting the most from your team or from yourself.
Do you have a "big objective"? Is it clear and understood? Have you created smaller goals that take you to your big objective? What is your "Black Belt", what "belt" are you working for right now?
Does your team have a culture that encourages you to focus on the goals? In Judo beginners are encouraged to train with Black Belts. This serves two purposes, one it reminds the beginner what the big objective is by "feeling" what it is like to be thrown by a Black Belt. It also allows the Black Belt to help the beginner towards the smaller goal by working with them on the techniques required. Do your Black Belts help your yellow belts?
Who is shouting at you? How often are you encouraging those around you? In Japanese Judo clubs, the highest graded player will often shout "FIGHT ON!" (In Japanese of course) to a responding guttural shout from all if they feel motivation/energy is slipping. This Japanese example also highlights that encouragement is required not only from above, but from peers and subordinates as well.
Lastly, who in your team has earned a black belt? Have they been awarded it in a big ceremony with corresponding certificate? Did someone else earn a blue belt with a similar but lesser ceremony? Were the two linked to highlight that one leads to the other?
The "DO" in Judo is translated into English as "way of doing". If you can bring some Judo into your team the improvements in motivation and performance will become apparent. Having a goal based, focused, rewarding, encouraging "way of doing" things in your team will generate black belts of your own.
HAJIME!!! (Begin) and Arigato (thanks)
* Posted on: Tue, Jan 11 2005 12:29 PM
January 6, 2005
Transport Direct
By LanceW
TRANSPORT DIRECT
Transport direct is a interesting site/project.
The aim is to make available all the travel information options into a single site, for easy comparision.
It looks quite useful, although it is still in Beta test mode.
Try it out.
Lance
* Posted on: Thu, Jan 6 2005 2:45 PM
Navy Judo weekend cancelled
By LanceW
Sadly, I have just discovered that the weekend training session with the Navy Judo Squad this month has now been cancelled.
The week-long training in Feb/March is still going ahead however, so I look forward to attending that and helping prep the team for the inter-services competition that follows it.
So...
If anyone has anything they want me to do the weekend of January 22 & 23 shout out now!
* Posted on: Thu, Jan 6 2005 12:16 PM
January 3, 2005
Online bookmarks
By LanceW
Hi all,
I am sure many of you have had the same problem as me, too many website to keep track of in too many places. In my case I have a problem with my links at home and those I have at work.
Today I have been trying del.icio.us and foxylicious as a solution and find it quite good.
Basically, del.icio.us is a social bookmarks site, which allows you to put links to websites online. Foxy, then syncs these links into your browsers bookmarks.
So...
using the javascript link I add links to del.icio.us then with foxy they sync to both my weork and home pcs. sorted.
http://dietrich.ganx4.com/foxylicious/
http://del.icio.us/lancew
* Posted on: Mon, Jan 3 2005 2:09 AM
<<First
<Back
| 83 | 84 | 85 | 86 | 87 | 88 | 89 | 90 | 91 | 92 |
Next>
Last>>