This is the Judo blog of Lance Wicks. In this blog I cover mainly Judo and related topics. My Personal blog is over at
LanceWicks.com
where I cover more geeky topics. Please do leave comments on what you read or use the
Contact Me form
to send me an email with your thoughts and ideas.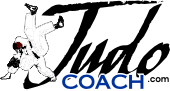 JudoCoach.com Blog by Lance Wicks
---
---
Firstly, Happy Judo World Day!

It's a tad early I know, but as I think I am in the UK for the rest of the year I wanted to reflect on my year so far and consider how it affects who I am and what I do next year.

So this year, according to my little calendar I will have done the following:

1 x Run a kids Judo club.
1 x Run a adults/students Judo club.
1 x Took a team to BUCS championships.
2 x Hosted Hampshire Area mass randori.
1 x Hosted a Hampshire Kata session.
3 X Attended at least this many Hampshire Committee meetings.
1 x Hosted a Hampshire refereeing rules session.
1 x Host and maintain the Hampshire website
1 x Admin the unofficial BJA Facebook group
5 x Hampshire Team Championships (organiser).
1 x Hampshire Closed Championships (organiser)
1 x Hosted Hampshire Split Grade competition.
7 X IJF Competitions (IT Team, Live streaming)
4 x EJU Events (Incl. Kata championships, veterans and Glasgow EUropean Open of course).

So fairly busy.

I am particularly happy that I attended so many internationals of course. Attending both the Asian and European championships was amazing and of course the World Championships in Rio was the highlight of the year.

But call me sad, but I was even happier when a novice who joined my club after the Olympics last year won his first Gold Medal at the Hampshire Split Grade.

Keeping my small kids club open has been challenging and rewarding in equal doses.

For me, I consider coaching at the grassroots whilst working at the highest levels of my sport the biggest challenge and biggest plus I have as a coach. Running a small kids club in a small village is so far removed from the IJF events that I have a great perspective which spans across the full range of what Judo is.

I also attended the European Kata and European Veteran Championships this year. These are two passionate and committed communities that I am pleased to say have homes within the EJU. They also taught me a lot about the Judo world and about a broader spectrum of what Judo is.

This spectrum is great to see, as it helps me as a coach. Unlike many people who obsess over elite competition, I also teach kids and kata. And unlike many who run clubs, I see the highest level of our sport.

I attend local meetings and organise local events and I do the same at European and International level also.

One of my take-aways from this is that there are a lot of people who need to realise their place in the spectrum of Judo. How need to appreciate and be appreciated for the role they play.

Sadly, I see too many people who don't see their own value. Be that the parent who helps pickup mats at the end of a session (I love these people) or the table official who is there whenever they are asked. or the coach who covers a session as and when needed.

Even more sadly there are those that don't understand their position and think they are something they are not. Who do things that are not right for their position in the Judo community, in the Judo world.

I see coaches screaming at matside at little events; and trust me if the BJA gave it a license it's a "little event". There is no need for "super coach" behavior at events the BJA license... trust me!

Little events are not bad, they are the opposite. They are vital (in my opinion), they are where the majority of the participants in Judo. I genuinely think they get the short-end of the stick. I would love to see the BJA support them properly and those that run them.

I would mention that many of the people involved in them need to get both aspects into their heads. The reality of our situation is that we are a minority sport with low numbers compared to other sports. So we need to bootstrap back to the numbers we once had. We can't live in the past and keep doing things the same ways we did before.

The higher levels also need, I think, reminding that the grassroots are the lifeblood of the elite. The way our sport administers itself sometimes astounds me.

I live in the UK and the BJA is a mystery to me, and I suspect me to it. I run the unoffical BJA group on Facebook and it is fascinating to see how much bad feeling there is towards the BJA. Especially given that the BJA is a membership organisation and those people saying how little they think of it have all spent money to be members of that organisation... bizarre.

One of the reasons I wanted to write this post is because I am tired, so so tired. If you look at that list above you can see I have done quite a bit. And not all of it the fun exciting stuff. I have sat through meetings, read all the negative feedback from events I have run. I have moved more mats that I care to remember.

I am also a bit saddened as I am not doing any more international events this year.

But I am super happy, I have attended more events than I ever dreamed of attending. The Paris Grand Slam was and is amazing! Rio was incredible. In fact every event has been incredible. You don't know how much I love being involved with my sport at both local and international level.

And I feel it's important to express this as I want more people involved! I want people breaking out of their current situations and doing new and exciting things. I want them running clubs, events, competitions.

I want them growing Judo locally and I sincerely believe that I am the poster child for the more you give the more you get. I run my clubs and run local events and in return in some karmic way that pays for my attending the EJU and IJF events. It sounds a bit mystic, but I am being sincere, I do believe that running my small village kids club out of a school hall is one of the reasons I get to go to the EJU Kata Championships or all the way to Bangkok or Miami for competitions.

So I write this post for the person who loves Judo and wants it to be bigger, better. I worte this for the person who wants to go to the big events, to sit on a Bus with Illiadis who gets to meet Teddy Riner in person "backstage".

Please give your time to our amazing sport. If you are a parent, a player and coach an official. If you have a job skill try applying it to your Judo.

If you want to help me, or want me to help you, or want just a friendly word of support; please email me!

If I can help you do something I will try, if you offer your help to me I will say yes and try and appreciate you! If you just fancy chatting via email, then I love that.

What I ask is that you don't sit there reading this and do nothing. Do something, do anything. Make something happen, do it this week, not next week. Nobody will stop you, they may call you crazy or stupid, but when it works and a player comes to you and thanks you just for doing it; trust me you'll struggle not to shed a tear. I talk from experience here.

Be bold, give it a go, talk to you soon!

Lance.
(lw@judocoach.com)

Comments
---
Comments are not available for this entry.