This is the Judo blog of Lance Wicks. In this blog I cover mainly Judo and related topics. My Personal blog is over at
LanceWicks.com
where I cover more geeky topics. Please do leave comments on what you read or use the
Contact Me form
to send me an email with your thoughts and ideas.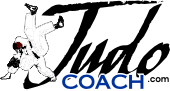 JudoCoach.com Blog by Lance Wicks
---
---
Well folks, welcome back to my blog posts about my ongoing education at the University of Bath. In this my 5th year at TeamBath, I am determined to complete my goal of blogging about everyday I spend here. This is the last residential block I shall have here and for me I can see the finish line approaching.

Of course between here and there is a few HUGE hurdles in the form of 17,500 words of work to produce between now and May 11th. Including completing my research project looking at the attack rates at the Beijing Olympic games.

I am sat here in my student accommodation (ground floor, thank goodness!) after my first day and I have a chance to reflect...

The day started with the normal welcome to the block, get the timetable etc meeting in the Dojo. Aftr which we had a keynote lecture/practical with Roy Inman on drills. It seems to work well to start with a big practical Judo session, everyone always seems to enjoy it, I did.

The session itself was focussed around delivering Judo drills, and reminding us to understand the principles at work and being able to develop drills that develop players skills. The later part of the session was focussed on drills for "Golden Score" Judo, specifically, winning off the initial grip.

The quote of the day was Roy's description of what we were doing. He said we were developing drills to "punish the grip pattern". In other words, drilling throws that were countering the opponent's gripping pattern. Meaning that you need to understand what the opponents grip pattern is trying to give them, then devising a way to negate this and take advantage of it most effectively/efficiently.

There are those that deny grip fighting is part of Judo, or at least that it "should" be part of Judo. Describing it like a cancer on the art that is Judo and the anti-thesis of the principles of Judo. I think that a session like Roy's invalidates that position. It is/was all about the principle of using the opponent's strengths against them. We were trying to find the path of least resistance, the most effective use of our energy. Everything that Judo is supposed to be about.

The kumi kata nay-sayers could do with attending a session like this one as really did show the principles of Judo apply and can be applied to grip fighting.

Later in the day we had a big sit down with Mike Callan about our Bsc research project.
Our course has since last year moved from the department of life long learning to the department of education, so "things have changed". Specifically our research project assignment outline and marking criteria has changed a heck of a lot!

It is irritating to have the goal posts moved like this, you can imagine the situation, we first started this assignment last April and lots of work has been done. Now with a very short period of time remaining, much has changed. One wonders why we were not allowed to complete the assignment we were set, seeing as we had already started it?

Personally I am not that bothered by it all as I, to be completely honest here, had not really got into the actual writing of the body of work properly, so making structural changes of the type required of us is less of a burden than it is for some of my colleagues who had put more word down on paper in a coherent form using the old format/requirements.

This evening I attended the Randori session, which as always was very busy. I being in the poor physical shape I am suffered somewhat. As I struggled I was reminded of another conversation I had during the day discussing why you need to get fit for Judo and not use Judo as a method of getting fit. Long story, short; Judo is incredibly hard work and it kills ya if you are not fit. Especially in an environment where the players are both it AND skilled. The randori was topped off by my being knocked out momentarily/partially! :-) One moment I am being dragged about the mat by someone's son, the next I am on my knees with no recollection of how I got there. I do remember a rather large forearm getting bigger and bigger in my eyes however. ;-)

After excusing myself a little early from the Randori, I spent some time "recuperating" with a cold liquid refreshment and some good conversation. This carried on from the earlier conversation I had at my meal before Randori in fact.

As I have mentioned many times in this blog in the past; one of the (if not THE) most important elements of the course is the opportunity to spend time with the incredible people who attend. Today alone I have discussed elite Olympic level Judo, talent ID and selection, the history of British Judo from pre-1908, strength & conditioning, sociological factors affecting membership and performance. And all of this is outside of the formal learning, this is conversation over coffees, teas, beers, etc.
It is an amazing situation to be able to discuss with well informed Judo people the various subjects we discuss in between lectures or over a drink or meal. Absolutely mind shattering really!

Tomorrow, I shall be attending lectures on Olympic Partnerships, Managing the performance athlete and finding sponsors. As well as spending some time working on my assignments and research. Not to forget the priceless time spent "shooting the breeze" with other Judoka.

Lance


Comments
---
Comments are not available for this entry.