This is the Judo blog of Lance Wicks. In this blog I cover mainly Judo and related topics. My Personal blog is over at
LanceWicks.com
where I cover more geeky topics. Please do leave comments on what you read or use the
Contact Me form
to send me an email with your thoughts and ideas.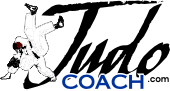 JudoCoach.com Blog by Lance Wicks
---
---
Hi everyone, so today is Monday and I didn't go home for the weekend, I stayed here at the University of Bath and worked on my assignments. Very quiet as teh student bar was shut all bleeding weekend. So getting fed and watered was an issue.

Over the weekend I worked pretty consistently on my assignment to write a development plan. Which has been rewarding and frustrating all at once. I spent I so many hours and rewrote quite a bit, but the word count is almost identical, I think I just changed one word for another.

Anyway... so what did we do today.

The day started with a keynote lecture by the clown prince of European Judo, Daniel Lascau. Daniel's lecture was on training diaries, specifically the one he developed in 2006. The diary is a great idea, I am obviously a big supporter of the idea your should write down things... else this blog would not exist. For us of course, we've seen his slides before, but I am sure it was of more interest to the new students starting this year.
I have to agree with Daniel and say that a training diary is the data for a coaching conversation. It give you and the athlete something to discuss. I am a quantitative person by nature, show it in a graph and it makes sense to me, so Daniels work in this area is right up my street.

After a short break we were in the Dojo with Andrew Moshanov. Andrew's practical session was pretty darn cool! I really enjoyed it, his bio mechanical perspective on Judo is really great. Interestingly, although Andrew, Patrick, Jane and Jurgen have differing styles, theories and opinions on things; they all teach the same stuff.

There are serious differences in what and how they teach, but the underlying principles end up being the same. Different "Judo languages" perhapsbut similar messages. That message being proper technique applied properly (using scientific principles) equals good Judo.

In the next lecture (after lunch) we had a lecture from Patrick on Judo movement analysis, where he applied different ideas to say the same general concepts as Andrew.
In Patrick's lecture he showed some great stuff, not least of all was the fascinating videos of athletes throwing with motion capture suits on. There movements being analyzed on cimpueters, to prove what is mainly "received opinion" for us on the course.

Poor old Jonathan Robinson had us last for a lecture on Analyzing data. Obviously a pretty heavy topic anyway, but with the added pressure of being the last lecture on a Monday I thought he did really well keeping us all vaguely on topic! ;)

In the evening I went along and did the Randori session. Andrew and Derek were there from Gosport which was nice. I did quite a bit of Ne-Waza and a semi-repsectable amount of Tachi-Waza. Old age and being too heavy kills me though.
I get more "canny" now days and take it more sensibly, especially as my knee was giving me gref all day, though it stopped hurting in the Randori.
My favourite two fights were with Matt, one of the athletes here, who had a nice light rumble with me and caught me with a couple of really elegant Seoi Nages. Upsettingly, I think the strain of lifting my bulk of the floor may have hurt him. :(
The second was with my fellow Kiwi, it was maybe 3/4 of the way through and it was good to have a Randori and see how the attacks/throws felt. Obviously, there was national "pecking order" to be maintained so I think I workded harder than I normally do to execute my fair share of the throws.
Expereincing and watching this player over the past week has been great. The University of Bath environment has delivered substantial improvement in the quality to their Judo compared to my first viewing of it in 2006. A stronger, better, more mature atjlete fought with me and without old dirty tricks and a substantial weight advantage, it would have ended even worse for me! A pleasure to experience first hand a much improved athlete. Well done my anonymous but hopefully proud fellow Kiwi! At leats one of us is fit!

One thing I think I am accurate in noticing, is the work rate in Bath is high. There is lots of attacking and lots of throwing. And better yet, lots of grip and attack/throw. As opposed tomy own style of grab, slow them down and pounce on a mistake in balance approach. They are attacking positively all the time, it's great if a little tiring. :-)


With the student bar open again, more "networking" was done after the session.
As I have said before and restate now, the social element of this course is the single biggest plus for me. Over the weekend I learned a lot about real world Judo from people teaching day to day. This evening, the discussions were so great, I learn so much and get such great ideas. If you came for nothing else, coming to chat would be worth every penny!

What is happening here in Bath isamazing. I watched the other today as Yuko, Jane, Patrick, Andrew and Jurgen sat around a coffee table and discussed things. What a calibre of good Judo people, surely the best in Britain?? yes, there are loads of great coaches in the UK, or the world, but to have that density in such a facility/set up is incredible.


Tomorrow I ahve to hand in my first assignment, which to be fair is only the proposal for my resaerch, which I am pretty confortable with. We also have lectures from Andrew Moshanov and Margaret Hicks. Margaret is I think the head honcho of performance for the BJA and her lecture is on the "World Class System" so should be good I hope.

So stay tuned till then...

Lance


Comments
---
Comments are not available for this entry.