This is the Judo blog of Lance Wicks. In this blog I cover mainly Judo and related topics. My Personal blog is over at
LanceWicks.com
where I cover more geeky topics. Please do leave comments on what you read or use the
Contact Me form
to send me an email with your thoughts and ideas.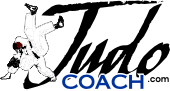 JudoCoach.com Blog by Lance Wicks
---
---
Friday...!
This morning started with a session with Mike Callan, in regard to our research projects. We each had 5 minutes to outline our project to our peers, then solicit feedback on the project. Mine is going to be an expansion of the research I did at the 2006 Commonwealth Judo Tournament. I plan to revisit that work and repeat it on a more recent elite tournament via video footage.

Listening to everyone else's proposals, I am struck by how interesting these projects are going to be. I think I want to read them all. Some are really modern and cutting edge, some historical. Some dealing with modern competition, some with coaching juniors. Two at least are quite cool in that they are questioning the status quo, by that I mean they are researching things that are happening right now in the Judo world and looking at it critically. Brave!

This afternoon I managed to get a copy of a dissertation on video analysis for Judo. Can't wait to read it as I have this idea that it could form the basis of the simulation engine for my much neglected VWJL/e-judo project, which I hope to start work on again after I complete this degree course.

After a short break, we had a lecture from Patrick Roux on "Technical Components" within our module on Sport Specific Technical Analysis. Intense going! So much content in a quite long lecture from a non native speaker of English... tests your concentration I can tell you. Luckily, the content was worth listening to.

Interestingly, the dissertation I mentioned earlier (from my understanding of it from last year) shares 95+% of what Patrick was saying. Which, in itself encourages me into thinking that it will make a good model for simulating Judo matches.

After a painfully short break (20 mins?), we went through "Collecting Data" with Jonathan Robinson. Which was of course valuable, though I wonder if all those colleagues of mine doing qualitative research got from it. I got at least a couple of thoughts to consider in designing my research, so that was good.

After lectures, I took a bit of a powernap, no really.
I was struggling a bit, so 20 minutes kip actually helped a lot and after I got up again I felt much better. I got some assignment work done and also got a letter in relation to the World Masters out and on it's way.

I am staying on campus this weekend, which I am not 100% happy about. But I really need to get into my assignment work, as I have not made much of a dent in it yet. :( I know that with some dedicated hours of isolation I will get a heck of a lot done.
But that said, I miss my family! Timings have conspired that I haven't even managed to talk to them in for a while, so I feeling a bit weakened. :( And no typing about it is not helping, so I shall stop.

This evening I plan a nice quiet evening, a couple of drinks with colleagues and then chill out in front of the computer here and get more typing done. (I have bought in supplies of caffeine).

Till next week.

Lance



Comments
---
Comments are not available for this entry.