This is the Judo blog of Lance Wicks. In this blog I cover mainly Judo and related topics. My Personal blog is over at
LanceWicks.com
where I cover more geeky topics. Please do leave comments on what you read or use the
Contact Me form
to send me an email with your thoughts and ideas.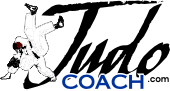 JudoCoach.com Blog by Lance Wicks
---
---
Hi everyone, a very sore and tired post for you this Sunday evening.
This week I trained quite well and finished the week by competing in the Hampshire Trials/Hampshire Closed Judo Tournament. I shall cover that at the end of the post, but first my week in training.

Monday - Judo at Paul Jones School of Judo in Basingstoke.
Tuesday - 3.3 mile run (33 Minutes avg pace 10mins/mile)
Wednesday - Rest
Thursday - Judo at Gosport Judo Kwai.
Friday - Rest
Saturday - 6.25 miles (1:10 avg. pace 11:13min/mile)
Sunday - Hampshire Closed Judo Tournament.

Summary.
So this week training went okay, not amazing, no bad points really. The mileage is not up to my target, but it was countered by the competition. I will however need to work out how to fit more runs in so they are shorter, else the saturday run will get well over 10 miles. Judo-wise, I felt pretty good, especially on Thursday. Admittedly that was because I was pissed off and maintained a fair level of controlled aggression throughout the Randori. This helped maintain my work rate, as did Pete's verbal prodding.

Hampshire Closed.
Those of you who have been following the blog know I am following a periodized preparation plan for the World Masters in Belgium at the end of June. To date, it has been primarily aerobic development as I have been trying to develop a base and get my obesity under control. :)

So as last week was the end of my Endurance/base phase I had scheduled in a competition as a "blow the cobwebs out" test. And boy that it surely was! Although I had only three fights, I am destroyed! That said I was really pleased with my recovery between fights. An indication (I hope) that my Aerobic fitness is okay (for a fat bloater).

Unfortunately my Anaerobic systems are knackered and my upper body strength is low. But, that is basically what I expected. next week I move into a new phase which is a strength phase so that problem will be addressed.

The great thing about a competition is that it keeps you honest and gives you a reality check. The reality of my situation is that I am seriously out of shape and need to get my match fitness up.

The biggest problem I had today was that I was not moving enough or attacking enough (let alone well). The reason for this was that I didn't have enough strength and fitness to participate fully in my matches.

Doing the competition highlights the deficit and it is quite amazing how how a five minute Judo match is roughly equivalent of probably 30 minutes running at pace, more if you factor in the pain afterwards.

The big difference is the Aerobic vs. Anaerobic energy systems, Judo is tough as it needs both. You need awesome ATP systems for bursts of effort, but a match is five minutes so you need aerobic. You need great recovery between fights also.

Compare that to distance running, where you need Aerobic and well Aerobic.

Anyway, it was awesome to fight again after what about 8 years without fighting in competition. The best thing was I won!! LOL it's great to win even if it's a fluke of the draw and numbers etc.

I actually recorded myself for the podcast (www.thejudopodcast.eu) and as soon as the server comes back up (They had a technical failure and the servers been down) I shall upload it so you can listen to my quick thoughts in between fights.

Next week I am in Vietnam on business, so not sure how the training will go, but hopefully there is a decent club in Ho Chi Minh city. Anyone know of one?

Lance




Comments
---
Comments are not available for this entry.