This is the Judo blog of Lance Wicks. In this blog I cover mainly Judo and related topics. My Personal blog is over at
LanceWicks.com
where I cover more geeky topics. Please do leave comments on what you read or use the
Contact Me form
to send me an email with your thoughts and ideas.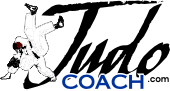 JudoCoach.com Blog by Lance Wicks
---
---
Hi all,
Well, today I got my poster in for the
conference
it's 2metres by 2 metre and probably rubbish I suspect.
The morning was interesting with Darren Warner showing us some of the great work he is doing within his role in the BJA. Great stuff, though I was sworn to secrecy about the intracacies. :)
Second we had Simone who was interesting (where was Simon Timson?)
Things went a bit late in that lecture and it eventually ended up with me getting my Second assignment in and getting some great help on how to get my phsychology paper written.
Last, I skipped our posters session with Mike and I actually joined the second years in a lecture with Greg Sharp on the business of sport. I found it really interesting.
This evening quite a few of us ended up in the Parade bar and some great Judo conversation were had.
Now it is time for sleep!
Comments
---
Comments are not available for this entry.