This is the Judo blog of Lance Wicks. In this blog I cover mainly Judo and related topics. My Personal blog is over at
LanceWicks.com
where I cover more geeky topics. Please do leave comments on what you read or use the
Contact Me form
to send me an email with your thoughts and ideas.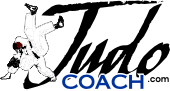 JudoCoach.com Blog by Lance Wicks
---
---
WOW! A while back I signed up for the marathon alerts for Steve Walker (www.steverunner.com) who is the man behind the amazing running podcast Phedippidations. Today I have been BOMBARDED by emails (hundreds!) of support for Steve from the mailing list!
Great running what sounds like it has been dreadful weather!

The Phedippidations podcast is terrific, even if you don't run, subscribe right away! It's just been "picked up" by podshow. It's awesome, well produced, innovative, check it out!

Also, have you heard about Scott Sigler? (http://www.scottsigler.net/)
I have become a "junkie" to "The Rookie" his latest podcast novel. Anyway... on April first his "Junkies" managed to get his novel "Ancestor" to #1 on the sci-fi and horror sections of Amazon. #7 overall.

The power of "homebrew" media is amazing or as popular commentators call it social media. I am so SO impressed by these two events of recent weeks.

The ability of talented people to express themselves and gain a BIG audience without the support of the traditional media is amazing!

Bring on the revolution I say!

Lance

Comments
---
Comments are not available for this entry.