This is the Judo blog of Lance Wicks. In this blog I cover mainly Judo and related topics. My Personal blog is over at
LanceWicks.com
where I cover more geeky topics. Please do leave comments on what you read or use the
Contact Me form
to send me an email with your thoughts and ideas.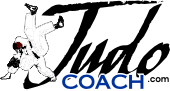 JudoCoach.com Blog by Lance Wicks
---
---
One of my favourite players ever is featured in "The Scotsman" newspaper.
It sounds like Stephanie Harts Judo club faces closure! Sad news. Hopefully it will not actually happen! I actually have on the wall here at home in the Dojo a Kyu Shin Kwai patch that Steph gave me.
More after the jump:
Demolition threat grips champion's judo club (The Scotsman)
Comments
---
Comments are not available for this entry.