This is the Judo blog of Lance Wicks. In this blog I cover mainly Judo and related topics. My Personal blog is over at
LanceWicks.com
where I cover more geeky topics. Please do leave comments on what you read or use the
Contact Me form
to send me an email with your thoughts and ideas.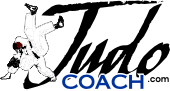 JudoCoach.com Blog by Lance Wicks
---
---
Hi All,

I just wanted to give everyone an update on the Podcast.
Now after the great response to the first episode, I am starting on the next episode(s).

My plan is to have an episode every fortnight, so the next one will be next weekend. In the next episode my plan is to actually introduce the podcast and the ideas behind it.

I'm so pleased with with all the great emails and kind words from people. Also, all the great offers from people to take part in the podcast. WOW! Thanks so much people, and to all those people sitting out there with something to say.. let me know!

Thanks once again,

Lance


Comments
---
Comments are not available for this entry.