This is the Judo blog of Lance Wicks. In this blog I cover mainly Judo and related topics. My Personal blog is over at
LanceWicks.com
where I cover more geeky topics. Please do leave comments on what you read or use the
Contact Me form
to send me an email with your thoughts and ideas.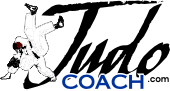 JudoCoach.com Blog by Lance Wicks
---
---
Below (hopefully is some video of the great Japanese Judoka Okano fighting and interestingly training. I love that Morote Seoi -> Ko Uchi Gari combo!

It is well worrth noting the "Action / Reaction" way he executes the throw. His Uke does give a good defensive motion, making the Ko Uchi work. I also like the way Okano finishes the throws, driving hard.




P.s. yes the site has been down, looks to have been a DNS fault at my hosting company.

Comments
---
Comments are not available for this entry.