This is the Judo blog of Lance Wicks. In this blog I cover mainly Judo and related topics. My Personal blog is over at
LanceWicks.com
where I cover more geeky topics. Please do leave comments on what you read or use the
Contact Me form
to send me an email with your thoughts and ideas.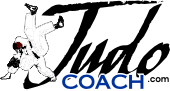 JudoCoach.com Blog by Lance Wicks
---
---
September 18, 2006
Sync'ing my life.

By LanceW

Over the weekend I managed to get myself sync'ed up (finally) between my phone and Mac laptop.

Bit less easy than I would have liked as I have 4.44 firmware on my Nokia 9500, so syncml (apparently) does not work syncing to iSync 2.3. So... a small investment later I had the appropriate plugin for isync.

Oh look, that doesn't work.
A quick re-read of the website and there it is, you have to install an agent on the mobile (not necessary of 5.x firmware it seems). So on it went and amazingly it all worked.

I am now finally able to sync my calendar in iCal to my mobile. Those of you long-time readers will remember that I have for a long time had my phone sync'ing to schedueworld (www.scheduleworld.com). Which syncs to most things (not iCal though!).

But I'm happy enough now, I can sync my iCal to my Nokia 9500, and my Nokia to Scheduleword. All good!

If anyone wants to do the same thing, do let me know! :-)

Lance

* Posted on: Mon, Sep 18 2006 7:00 PM

September 16, 2006
iTV vs. ITV.

By LanceW

Just a quick one, not searched the blogosphere for this one, but has Apple bothered to check if iTV is going to be possible in the UK where ITV the TV channel lives?

Given the popularity if ITV as a brand, and probably not just in the UK, I would suspect that they would have a good case against Apple using iTV as a brand outside of the UK also.

Anyone seen or heard or thought about this?


* Posted on: Sat, Sep 16 2006 7:32 PM

September 6, 2006
A quick update...

By LanceW

Hi all,
just thought I'd blog. Tonight has been (yet) another night sat with the laptop working on my assignments for the FDSC course. I have really been enjoying this Talent Identification assignment, possibly too much!

I have read way too much, which has made writing the assignment far harder than it might have been if I'd had less content to play with. I really have enjoyed digging and digging and digging! But I have forced myself to stop now and have been filling out all the structure for the assignment.

As of Monday, I'll be 2/3 of the way through my degree.
I am really hoping that the plans to extend the course into masters and maybe even Phd. level do happen. Not sure if my brain is up to the challenge of the higher levels but I'd really want to do it and the Phd. in particular has my attention as it is (I understand) research based.

On that subject, I have a draft summary of the data collected from the Commonwealths completed which I have sent to a cople of people to read through before I post it. Do let me know if you'd like to proof read it.

In other news.... not a lot really!
Just hard work on assignments!

* Posted on: Wed, Sep 6 2006 9:44 PM


Comments
---
Comments are not available for this entry.