This is the Judo blog of Lance Wicks. In this blog I cover mainly Judo and related topics. My Personal blog is over at
LanceWicks.com
where I cover more geeky topics. Please do leave comments on what you read or use the
Contact Me form
to send me an email with your thoughts and ideas.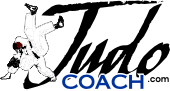 JudoCoach.com Blog by Lance Wicks
---
---
June 26, 2006
Anyone reading this from Minneapolis?

By LanceW

Is anyone reading this from Minneapolis, Minnesota? If so, please let me know by email as i shall be visiting early next month (July) and would love to visit some Judo clubs whilst there. Lance

* Posted on: Mon, Jun 26 2006 2:25 PM

June 19, 2006
NZ Team - Well done!

By LanceW

Well, the 2006 Commonwealth Judo Tournament is over. The results are that the New Zealand teaam fought out of their skins.

Of the ten athletes competing, ten are returning to NZ with a medal! WELL DONE EVERYONE!!!

It was a pleasure to be involved with the team and to see old and new faces.

I am awaiting my return flight as I write this, and have used a little of the time to sort through my paperwork.

I have managed to notate over 100 fights, Including 25 from the Kiwis. A quick run through the forms showed that the NZ scored 18 times, 11 of which were IPPON.

More to follow!

* Posted on: Mon, Jun 19 2006 5:20 AM

June 14, 2006
Off to Derry soon!

By LanceW

Hi all,

quiet period again, sorry.
Well, On Friday I head off to Derry to meet up with the Kiwi team and to start the next phase of some research I am doing into notational analysis for Judo.

Think "shots on goal" but for Judo.
I have down a small piolt and designed the forms and written out the basic methodology. So next step head overto Derry and record some data. AFTer that its analysis time...math in other words. Ulp!

Updates shortly from Derry.

* Posted on: Wed, Jun 14 2006 10:09 PM


Comments
---
Comments are not available for this entry.