This is the Judo blog of Lance Wicks. In this blog I cover mainly Judo and related topics. My Personal blog is over at
LanceWicks.com
where I cover more geeky topics. Please do leave comments on what you read or use the
Contact Me form
to send me an email with your thoughts and ideas.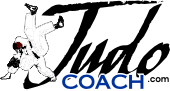 JudoCoach.com Blog by Lance Wicks
---
---
December 16, 2005
Thanks (former) team!

By LanceW

Last night I shared a few drinks with my former colleagues from The Aziz Corporation. It was great to see you again, we must do it again. Did remind me that although leaving the sinking ship was good for me, others are stuck there still. What would be great right now would be a service where I could find jobs for these people. Maybe a service that allowed me to introduce my friends to companies? Anyway, great evening, flee my comrades FLEE!

* Posted on: Fri, Dec 16 2005 2:20 PM

December 9, 2005
Final Meonstoke sessions.

By LanceW

Well last night was our final sessions for the year. After a nice light session of fun and games and ne-waza randori; I "tested" each student by making them throw me!! A ball was had by all. One of my learning experiences from doing theseb two back to back sessions with such a young age group is feeling how hard it is to both repeat what you teach accurately and also how much energy you burn up alternating almost every 2 minutes. great fun though! Thanks to everyone, all the kids, to the parents and the teachers. Thanks also to Joyce and the BJA for getting this class started!

* Posted on: Fri, Dec 9 2005 1:34 PM

KES Final session and competition!

By LanceW

To finish the term & year we had a light fun session which concluded with a ne-waza (groundwork) competiton to end. Well, it was spirited and Here are the results! 1st Anna Kukla 1st Liam Kiessling 2nd Zoe Cousins 3rd Michael Ellis 4th Rose Grover Thanks all, you did really well.

* Posted on: Fri, Dec 9 2005 1:15 AM

December 2, 2005
Meonstoke Judo - Week 5

By LanceW

This is sadly the last full session at the school. We covered O Soto Gari & Kami Shiho Gatame. Next week, being the last week, I have some plans bubbling to make it a bit special. Several people have asked about a club, which to the best of my knowledge there is not one. So... I may look into starting one.

* Posted on: Fri, Dec 2 2005 2:45 PM

KES Judo - 30th Nov 2005

By LanceW

On Wednesday we prepared for next weeks end of term "bash". Like last term we shall be ending this term with an internal competition. So this week we covered the bows, procedures and goals of the sport of Judo. We discussed the objectives of the sport, namely to throw your partner on their back for Ippon. I related this back to the ethics of sport and using much of the ideas from our ethics lectures in Bath, I explained how it is all "make believe" so we choose to play a game within the made up rules. We then had plenty of Randori. Ready for next weeks fights!

* Posted on: Fri, Dec 2 2005 2:42 PM


Comments
---
Comments are not available for this entry.