This is the Judo blog of Lance Wicks. In this blog I cover mainly Judo and related topics. My Personal blog is over at
LanceWicks.com
where I cover more geeky topics. Please do leave comments on what you read or use the
Contact Me form
to send me an email with your thoughts and ideas.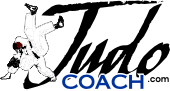 JudoCoach.com Blog by Lance Wicks
---
---
October 29, 2004
Google Desktop
By LanceW
For anyone who has yet to discover it, go direct to
http://desktop.google.com
and test the google desktop beta software.
There is an issue if you use roaming profiles however, that your google index is stored in your profile. So... it can slow down your login and logout quite badly.
* Posted on: Fri, Oct 29 2004 10:30 AM
October 4, 2004
SpaceShipOne claims X-Prize
By LanceW
WOOT!!
Private space flights for all!
URL: SpaceShipOne claims X-Prize
* Source Blog
* Posted on: Mon, Oct 4 2004 4:04 PM
Comments
---
Comments are not available for this entry.